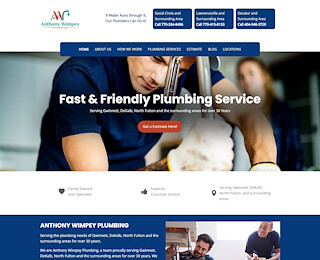 3 Tips For Finding An Affordable Plumber In Snellville
We recently worked with a new client who had just purchased a large rental property that needed massive amounts of work done. Trying to keep costs down as much as possible, he needed an affordable plumber in Snellville who had the time, energy, and vision to dedicate to his large project. We sat down with our client, John, to pick his brain about the best way to find a cost-effective plumbing solution when money is tight.
"Around here, we've got companies in all different price ranges, from dirt cheap, to more expensive services. A customer needs to remember, you get what you pay for. Just because someone can fix things cheaply, doesn't mean the finished project will be any good," John advised.
Our interaction with John got our wheels turning, and we asked ourselves, "What is the best way for someone to locate an affordable plumbing professional when they need it most?"
Today we're going to share several tips with you on finding the best plumber in Snellville who will take care of your needs quickly, efficiently, and affordably.
The Word on The Street:
We love it when our clients spread the word about the fantastic service we provide. There really is no better compliment than the praise of a happy customer. Not only does it help our business, but it helps prevent people from receiving sub-par service from other sources.
When you need a cost-effective plumber in Snellville, ask everyone you know for their input. Did your next door neighbor recently remodel their basement, add a second bathroom, or relocate their pipes? Were they happy with the service the company provided?
Go Online:
Let's admit it, we do everything online. Doing your research on the internet is convenient because it is accessible at all hours of the day, you don't have to leave the comfort of your house, and there's more information at the touch of a button than anywhere else.
Thoroughly research candidates prior to making your initial appointment. Before you even meet with them, you can read customer reviews, company websites, and browse through completed project galleries.
An Ad Says A Lot:
Advertising is big business, and most successful companies advertise their services. You can check them out in your local yellow pages, in print ads and coupon booklets that come in the mail, as well as your local newspaper. When you see an ad that catches your eye, call the company and look into their rates and services.
There are many options when it comes to finding the right plumber in Snellville, but when money is tight, you need to do your due diligence as a consumer. Referrals from a trusted friend are a great way to start. Researching any candidate online will tell you a lot about who you are hiring. Finally, if you have limited options, check out the various advertising around you to point you in the right direction. These three methods are a sure way to find an experienced plumbing professional at a price you can afford.